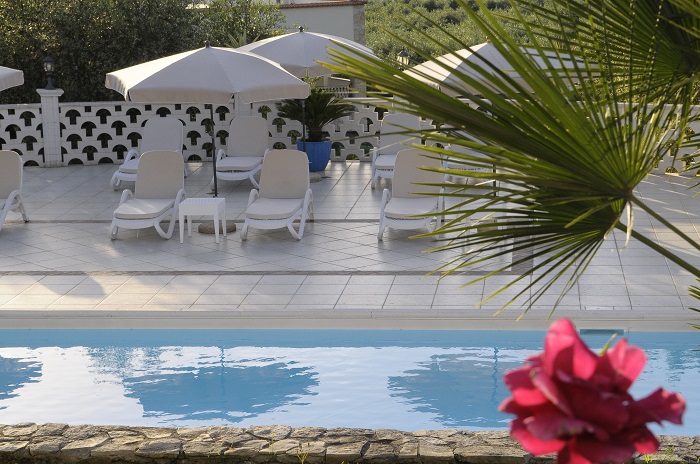 The swimming pool  at Poggio di Luna is a good size and  sparkles in the sunshine. It  is positioned just below the villa for easy access from all the rooms.
There is a spacious area around the pool for relaxing with many chairs and loungers, tables and umbrellas.  It has great views of the Umbra forest and  is surrounded   by  potted  palms and  tubs of flowers.
There is a whirlpool and also showers for rinsing off.