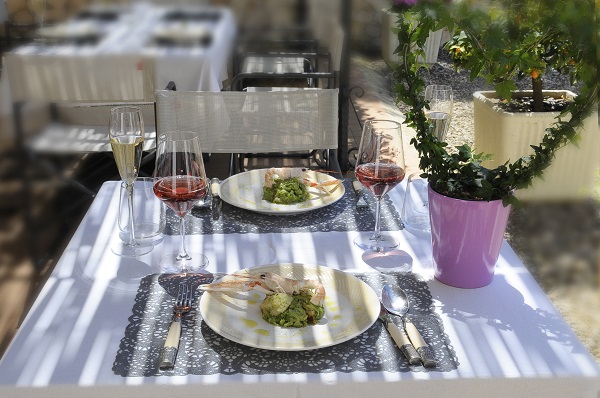 Rosaria, Giovanni and their daughter, Catia, who own and run Poggio di Luna, believe in the Italian tradition that food is what makes life beautiful.  They believe in the quality of homegrown, organic produce and they look after their olive trees which produce a light, fine, virgin olive oil  used in the preparation of many of their dishes. Giovanni loves to grow vegetables and herbs at the bottom of the garden which are prepared the local way  by his wife, Rosaria.
Other ingredients such as seafood, fish, meat and cheeses are sourced from known fisherman and farmers in the area and delivered fresh daily.
The local, carefully selected  Apulia wine enhances each meal and is also great as an aperitif.
Rosaria and Catia plan the daily menu together and are happy to adapt  the menu to  suggestions from their guests.