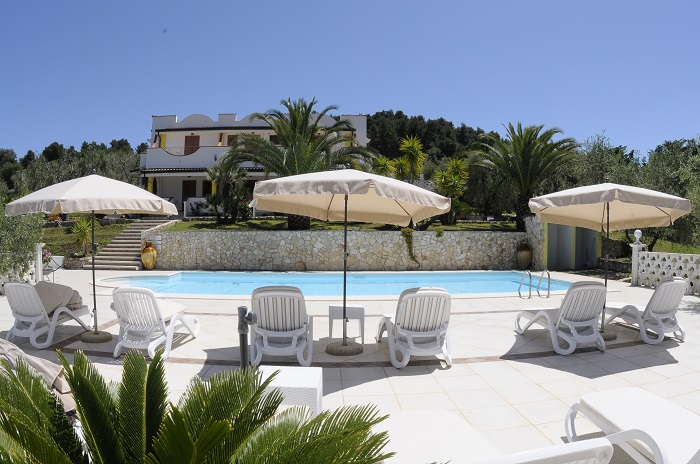 Poggio di Luna is situated up on a small hill  surrounded by  four hectares of ancient olive groves.  The lovely villa lies up a minor road only 7 km  from the pretty port of Peschici on the  coast of the Gargano Peninsular, the spur above the boot of Southern Italy.
The villa, pool  and terraces have been designed to take full benefit of the views to the South and West of the old pine and oak forest and the olive grove.  It is so tranquil that one can hear birdsong at dawn and dusk.
The bedrooms are light and spacious, furnished simply and stylishly. The areas around the pool, bar terrace and restaurant are kept immaculately and abound with palms and flowering shrubs.
Breakfast is simply quite delicious with freshly baked brioche, croissant, bread served with soft ricotta cheese and outstanding homemade orange and apricot jam.  To drink there is freshly squeezed orange juice, a variety of teas and Arabica coffee.